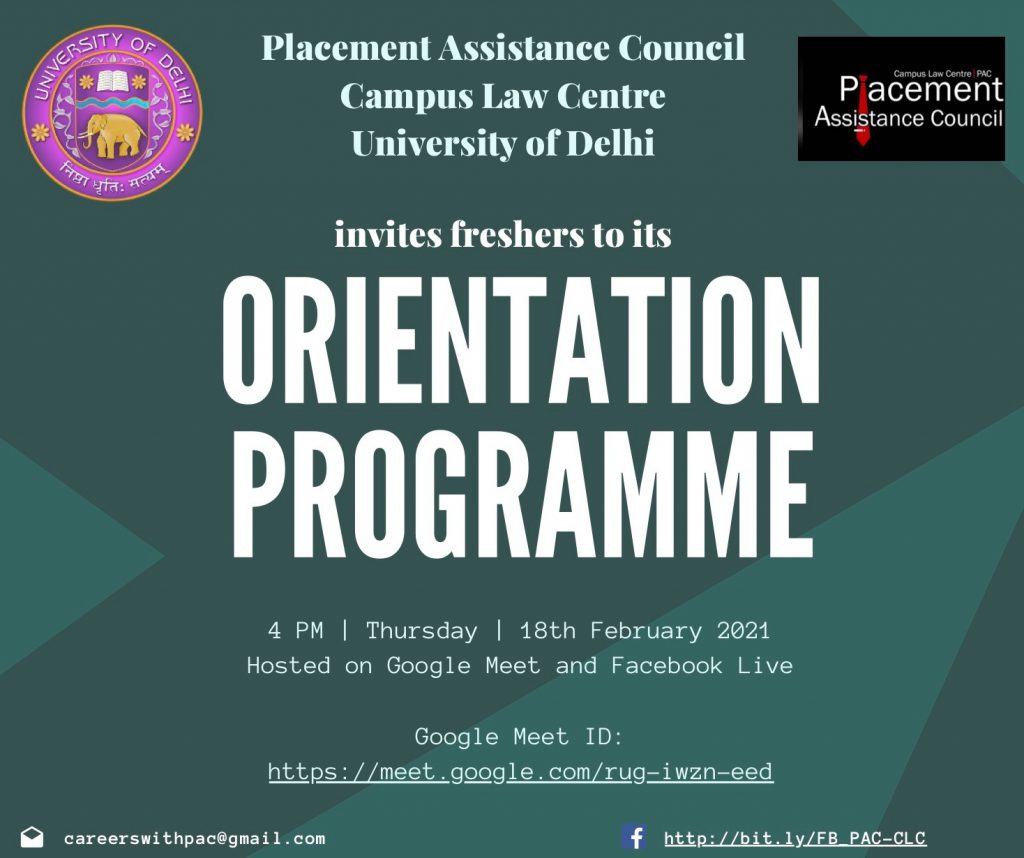 Dear Students,
The Placement Assistance Council constantly endeavous to stimulate the understanding of building a network and association and to enable you to evaluate your interest to recognise an appropriate fit in the field of Law.
The Placement Assistance Council, Campus Law Centre invites the freshers to the Orientation Programme '21.
The session has been scheduled to acquaint the fresh batch of students with the workings, functions and opportunities provided by the Placement Assistance Council, CLC.
The details of the session are as follows:
Date: 18th February 2021
Day: Thursday
Duration: 60 Minutes
Time: 4pm
Meeting ID:https://meet.google.com/rug-iwzn-eed
The meeting will be streamed live on our official Facebook page
Link to the Facebook page: http://bit.ly/FB_PAC-CLC
Looking forward to an interactive and insightful session!