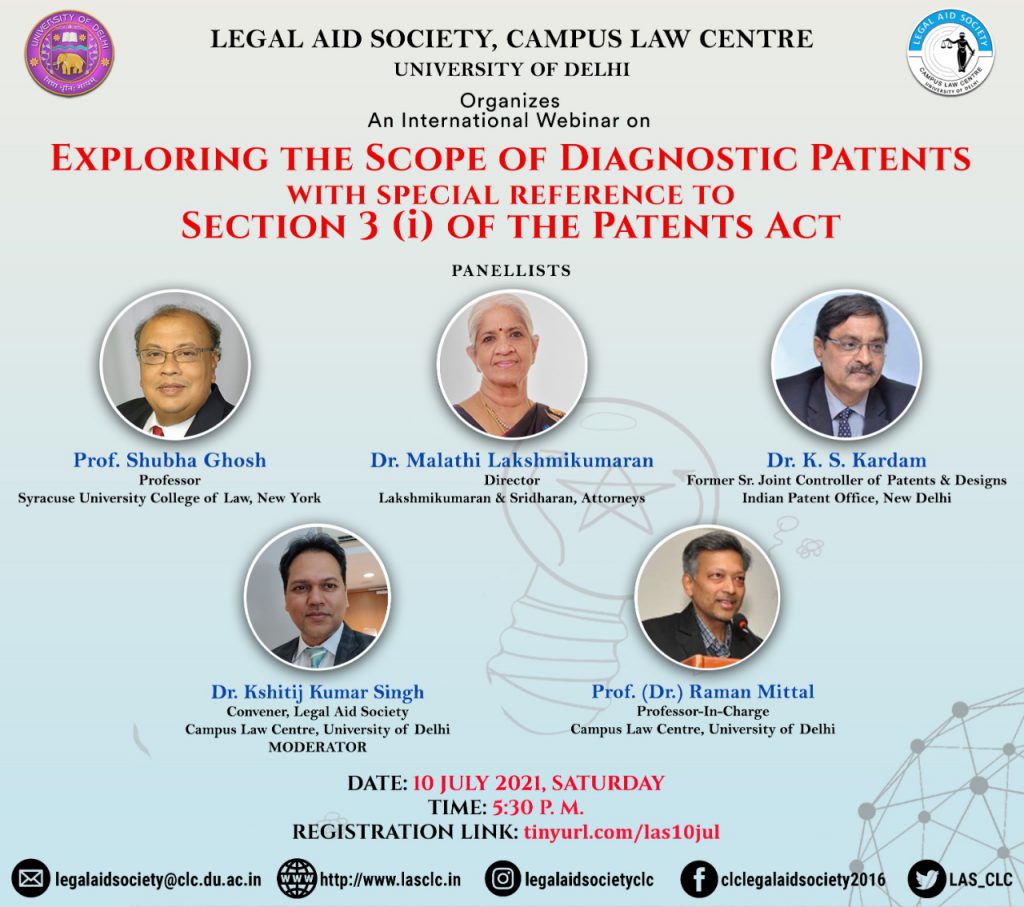 The Legal Aid Society of Campus Law Centre is organising an international webinar on the topic, "Exploring the Scope of Diagnostic Patents with Special Reference to Section 3(i) of the Patents Act"
Date: 10th July 2021, Saturday
Time: 5:30 pm onwards
Panellists:
1. Dr. Malathi Lakshmikumaran, Director, Lakshmikumaran & Sridharan, Attorneys.
2. Prof. Shubha Ghosh, Professor, Syracuse University College of Law, New York.
3. Dr. K. S. Kardam, Former Senior Joint Controller of Patents and Designs at Indian Patent Office, New Delhi.
The session will be moderated by Dr. Kshitij Kumar Singh, Teacher Convener of the Legal Aid Society.

Interested students can register using the link: www.tinyurl.com/las10jul
The webinar will also be streamed live on CLC's Facebook Page: https://www.facebook.com/CampusLawCentre.FacultyOfLaw.UniversityOfDelhi/